Innovative and progressive
OUR PRACTICE
I am the "Senior" member of the area bar, with over 50 years experience. Don't let my age discourage you. I am still the same hard working "go getter" as I was years ago. In order to serve my clients better than many law firms, I am "Selective" in the cases I handle, in order to give all my clients the full attention that they deserve. My broad range of legal experience is unequaled in this area.
THE EARLY YEARS
I grew up in a very small rural town in central Oklahoma, and actually rode a horse to school on occasion. We moved to Oklahoma City when I was in the 5th grade. I graduated from Central High in 1958, and then on the the University of Oklahoma.
I received my B.B.A. from OU with majors in Finance and Accounting in 1963, and then on the University Oklahoma College of Law, graduation with a J.D. (Juris Doctorate) in 1966. I immediately moved my family to Pryor, and joined eminent trial attorney Col. Tony Jack Lyons in his practice.
While there I assisted in or tried 39 homicide (the killing of one person by another) with only one client receiving a prison term, and a light one at that. Tony Jack was a great teacher, and instilled in me the discipline necessary to be a good trial attorney.
I am especially proud of one case that I tried, as a court appointed attorney. My client had shotgunned her husband to death in front of about 15 of his family members who were all camping at Blue Hole, East of Salina. It was the first successful defense in Oklahoma utilizing the "Battered Wife Syndrome" as a defense. I proved a long history of serious beatings and injuries inflected on my client by her deceased husband, and plead "Temporary Insanity". The jury so found, but also found that she was "sane" at the time of the trial, and she walked free, after almost a year in jail.
During these early years I gained extensive experience in a wide range of cases, including family law, contracts, wills, personal injury and other damages, corporate law, and more.
ON MY OWN
In 1982, I made a major decision to leave Lyons, and strike out on my own. I opened an office in the old American Bank Building at the Corner of Graham Avenue and Adair, and remained there until my appointment to the District Court Bench in January, 1999.
I served as local counsel for a number of industries in the "Mid-America Industrial Park", including N-Ren Corporation, Cherokee Nitrogen, Mid-America Foundry, Georgia Pacific, Oklahoma Cement, and National Gypsum. 
I was General Counsel for Heartland Cement, Independence, KS, and handled their formation, labor law,  labor contract drafting and negotiations. 
I was General Counsel for the Pryor Municipal Utility Board. I frequently appeared before the Oklahoma Corporation Commission on behalf of MUB, N-Ren, and Cherokee Nitrogen in rate hearings. I am very proud of the fact that I obtained a $500,000 ANNUAL decrease in Pryor MUB Natural Gas Costs, with my attorney fees being less than $5,000. This rate classification benefit continues today, with increased savings.
RETIREMENT FROM THE BENCH
I served for 12 years as a Judge of the 12th Judicial District (Mayes, Rogers & Craig Counties.  Following my retirement, I took it easy for a bit, but got bored, and greatly missed the practice of law. 
So, in 2016,  I began a "Limited Practice of Law" working out of my home. "Limited" means only that I limit my case load, and the cases I accept, so that I can devote all the time required by client matters. Working at home allows me to keep your costs low. My wife Tracey assists me, and has a 4 year Para Legal degree from the Prestigious William Woods College, Fulton, Missouri. I have personally developed this website in 2017.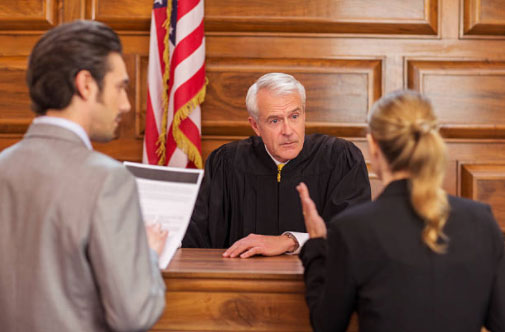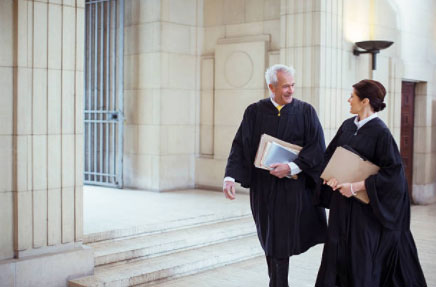 Excellence
Our core values of talent, results, client focus and teamwork influence everything that we do.
Dedication
Our dedication to client service and excellence has become our hallmark as a respected firm.
Strength
Our strength in depth is spread across 3 distinct practice areas, including personal injury, criminal, and family law.
From your very first meeting in our Pryor home office to the resolution of your case, you can trust us to be professional and relentless. We've built upon the successes of our legal experiences and are highly rated by our clients, having received numerous awards and recognitions. Come in and meet our team.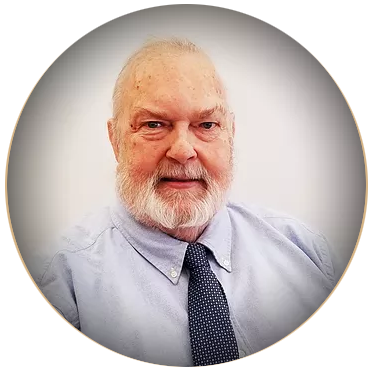 Practice in Pryor since 1966